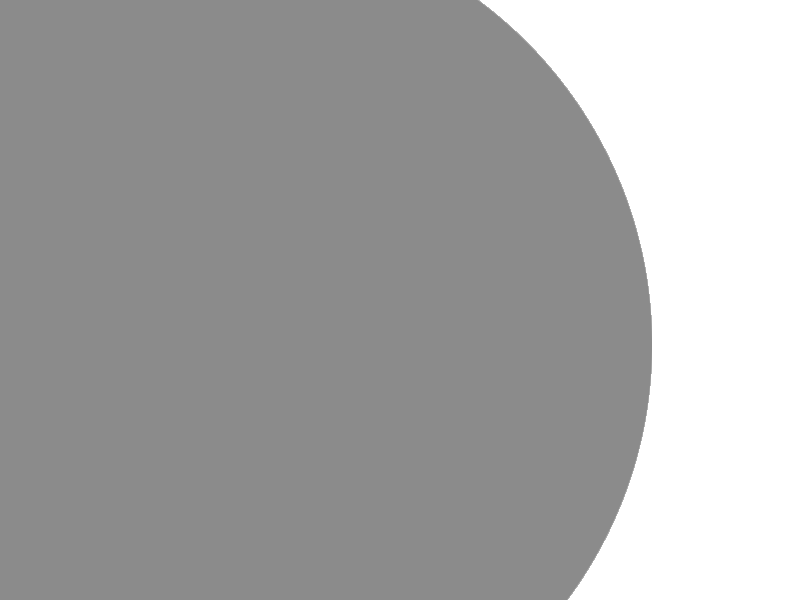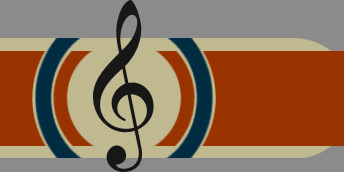 The "Ice Man" Jerry Butler with producers Beverly Lindsay-Johnson and Herb Grimes during documentary taping. 

(Photo: James Preston)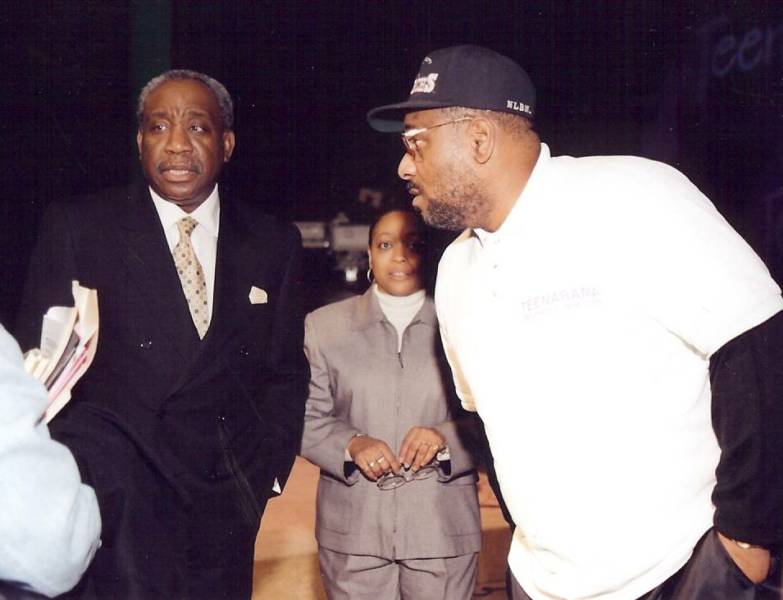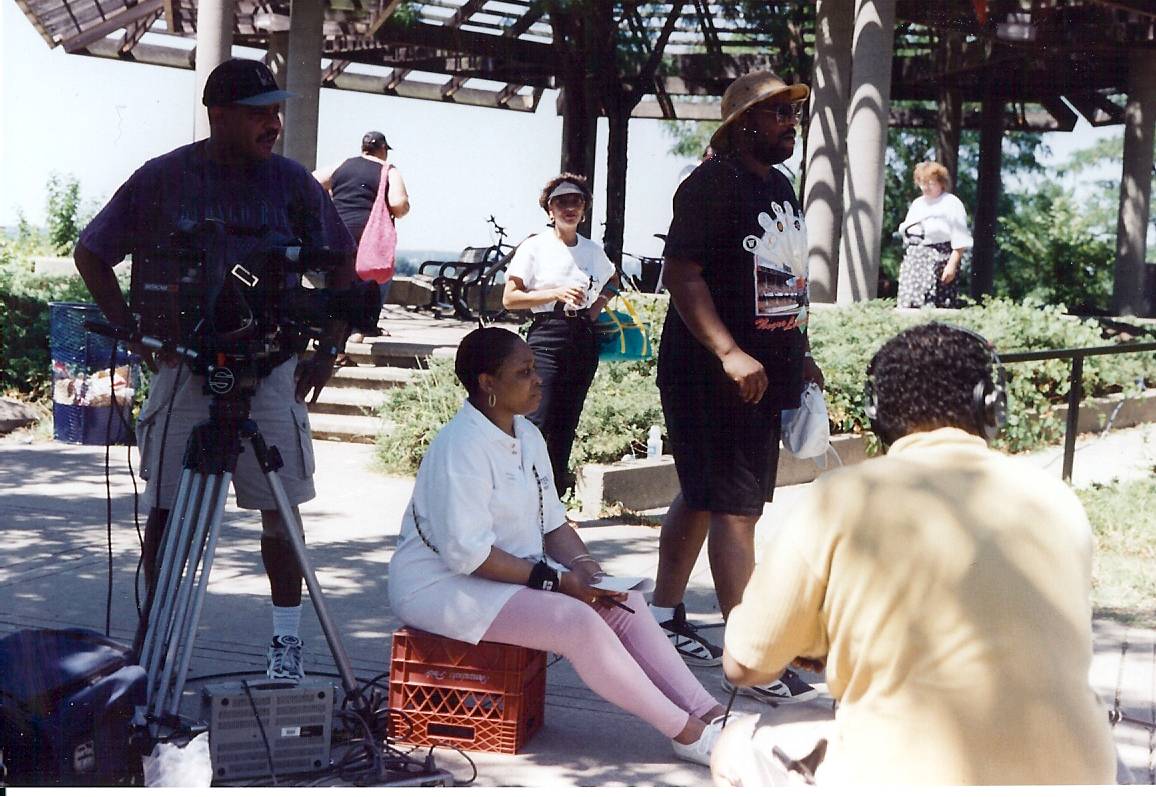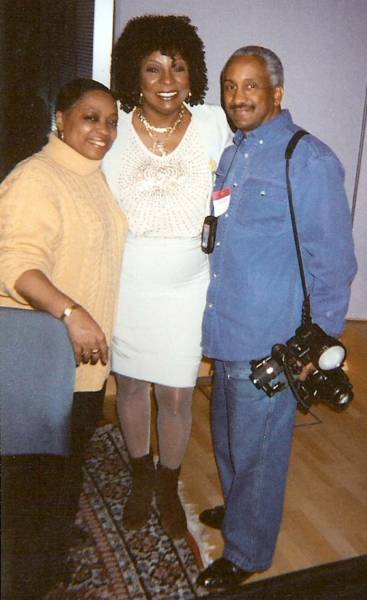 Producer Beverly Lindsay-Johnson, Motown Legend Martha Reeves (Narrator) and former Teenarama Dancer, James Preston 

(Photo: Sharon Richmond)

Documentary crew during taping of Teenarama Reunion Picnic 

(Photo: James Preston)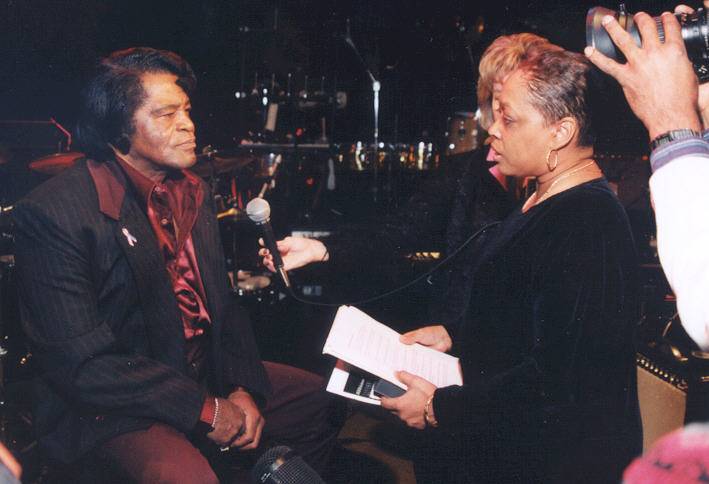 Superstar James Brown is interviewed by producer Beverly Lindsay-Johnson,

(Photo: James Preston)

Unfortunately, no tape exists of any of the original Teenarama shows, so The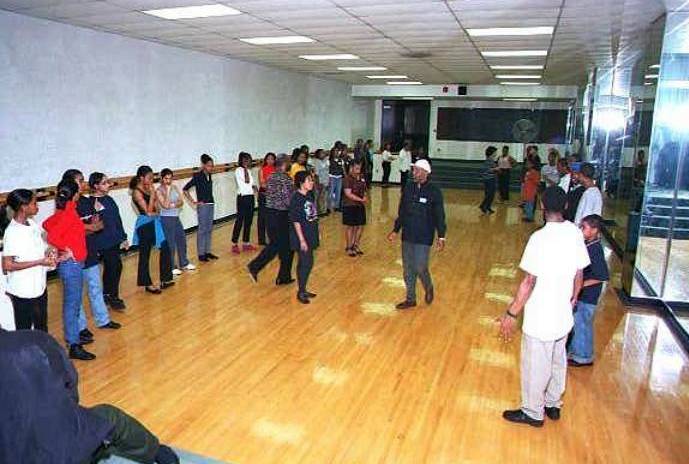 Serving as dance instructors were some the best hand dancers in the area: Lawrence Bradford, LuLu Shelton, Lee Ware, Adrienne Poteat, Cassandra Newsome, Maxine Grant, Herb Smith, Addie Robinson, Tippi Mavrette and former Teenarama regular, Theresa Knight-Johnson.

(Photo: James Preston)

Teenarama Documentary Project auditioned and taught teens from today for a dance re-enactment of the tv show. The teens were taught the dances of the Teenarama era to include hand dance, bop, cha-cha, jerk, twist, monkey and boogaloo. After completion of the 8 week session, the students portrayed the Teenarama teens in the upcoming documentary.

Teen Dance Project Sponsors: The National Hand Dance Association, Kendall Productions, The Smooth & EZ Hand Dance Institute, Teenarama, Inc., Calvin Coolidge High School, Creative Dance Center of Washington, DC and the DC Showbiz Dancers and friends of the Teenarama documentary project.